Contact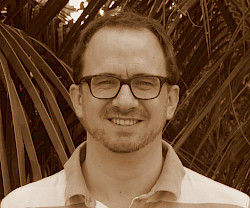 Since 2011 my wife Eve and I are living with our 4 kids in South-India. In 2010 the Lord called us to this country to serve Him here.
Jan Philip Svetlik
---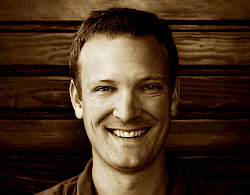 My wife Rachel and I are living with our 4 children in Malawi (south Africa) since beginning of 2016. We moved here when we realized that God called us to serve Him in this place.
Philip Krauss
---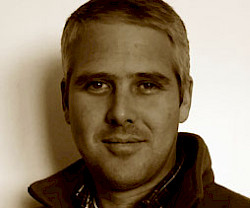 After completing a six-year mission on a West Indian island, our Lord sent us to Switzerland in 2011. My wife Esther and I, together with our 10 children, continue to serve Him in our region and from there through visits to various countries.
Daniel Bubenzer
---
History of JUENGERSCHAFT.ORG
When Daniel & Esther Bubenzer were on the mission field in Nevis from 2005 - 2011, the Lord sent them many visitors with whom they first kept in touch via a monthly "Nevis Mission Note". This included, among other things, encouraging spiritual thoughts and experiences with the Lord, as well as current prayer requests and answers to prayer.
Shortly after the beginning of these monthly updates, Philip Krauss sent a request to various missionaries asking for spiritual input from servants from the mission fields for German-speaking young people. The request contained largely the same elements that Daniel already had in his Mission Note. Then, as the idea of ​​video podcasts come up as well, it became clear that a website was needed. This is how JUENGERSCHAFT.ORG was born in January 2008.
This (at that time still private) web site then had its "heyday" in the years 2008 to early 2011 during which the Lord blessed it in a special way. It was well attended and many enrolled for the newsletter (being informed exclusively via personal recommendations). We sent the newsletters at irregular intervals, depending on when the Lord gave us important thoughts and articles.
Then there was a transitional phase where Daniel & Esther came back from the foreign mission field and Philip & Rahel went to Malawi as missionaries. After they had settled in there, we could think again about the continuation of JUENGERSCHAFT.ORG. Our concern was that the basic concept (inputs from the mission field) would be maintained.
In September 2017, Jan Philip Svetlik, who has been a missionary in India since 2011, saw it as a task from the Lord to continue this work together with us. We are very grateful for that. New technical possibilities make it possible to send all new thoughts automatically, so that we will send them out more often. Together, we also decided to make JUENGERSCHAFT.ORG publicly available.
It seems important to us to encourage practical discipleship because only thus can we actually honor our Lord and our God and Father. Only if we truly live out discipleship will local testimonies of the Assembly grow healthily. "Herein is my Father glorified, that ye bear much fruit; so shall ye be my disciples." (Jn 15: 8). "By this shall all men know that ye are my disciples, if ye have love one to another." (Jn 13:35).
We pray that on JUENGERSCHAFT.ORG everything is for the glory of God!
"O teach us so the power to know
Of risen life with Thee;
Not we may live while here below,
But Christ our life may be."
PS: Please note that when we publish a thought, an article or a film clip by an author, we do not necessarily agree with all of his beliefs. If we use selected YouTube videos, we do not generally recommend YouTube as a website. We encourage you to be seriously exercised as a Christian and to decide together with the Lord what you watch on the internet and how you use modern media.